At 15:30:08 UTC on Sun, 4 December 292,277,026,596, 64-bit versions of the Unix time stamp will cease to work, as it will overflow the largest value that can be held in a signed 64-bit number. This is not anticipated to pose a problem, as this is considerably longer than the time it would take the Sun to theoretically expand to a red giant and swallow the Earth.
Skriv som i krukket flertal. Det vedhængte dokument indeholder tre kortere ting undertegnede har skrevet. Det er de første dele af et større projekt (der p.t. desværre ligger en anelse underdrejet).
Download:
ThreeStories.pdf
The attached file contains four short writings of mine. They are all the result of using a writing exercise program. The program gives you a theme, a location, a time frame, and other restrictions. It is meant for warming-up for a writing session, but the results can occasionally be interesting in their own right.
Download:
FourExercises.pdf
"In yet another sign that the new age lingo of the 1960s is still very much with us, "mindfulness" has become the new "sustainability": No one quite knows what it is, but everyone seems to be for it. It recently made the cover of Time magazine, while a long list of celebrities—Arianna Huffington, Deepak Chopra, Paolo Coelho—are all tirelessly preaching the virtues of curbing technology-induced stress and regulating the oppressiveness of constant connectivity, often at conferences with titles like "Wisdom 2.0.""
Anything that involves Arianna Huffington, Deepak Chopra, and Paolo Coelho would make me stop and consider one more time...
This rant first had the title "Private equity" and began as a diatribe about the evil that is private equity. Naturally enough: my previous company was "taken private", cost was "contained", and it is now being prepped for "going public." I mean, WTF: somebody "buys" a company that is quite healthy and that does make money, fires some 20% of the workforce, and wants to sell it again at a higher price? Because they have now reduced cost? Are they really thinking investors are that dumb? For one thing: this is a software company. Sure: it is probably possible to cut some head counts and make the bottom line look rosy for a while. Unfortunately, as this also means that new development is delayed or cancelled, what will happen in a couple of years when the prospective customers realize that the product is dead or dying?
Read More »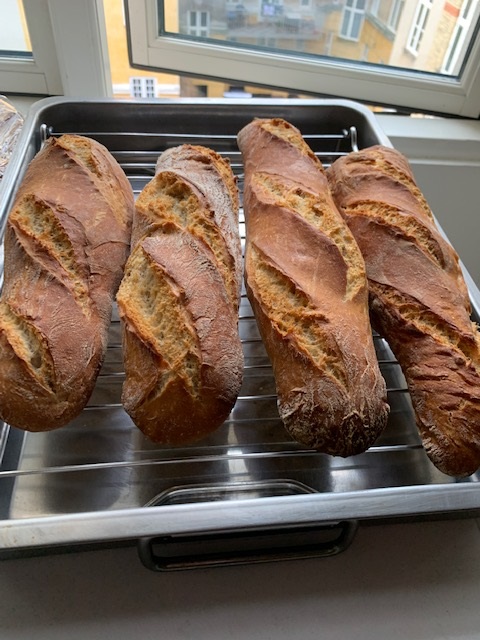 I don't have anything to say in any picture. My only interest in photography is to see what something looks like as a photograph. I have no preconceptions.

— attributed to Garry Winogrand (Wikipedia / Masters of Photography)
Read More »
I have a pretty good time reading Barbara Ehrenreich's Bright-Sided at the moment. She stands in that great, American tradition of non-fiction writing where the anecdotal is but a starting point and each page expands upon the merely personal and creates something general. Moving from the concrete to the abstract, if you will, even though Ehrenreich's theoretical and ideological underpinnings are perhaps not all that clear and perhaps this is to make the book easier to swallow for the public - or perhaps that is also the limits of her own insights.
Read More »