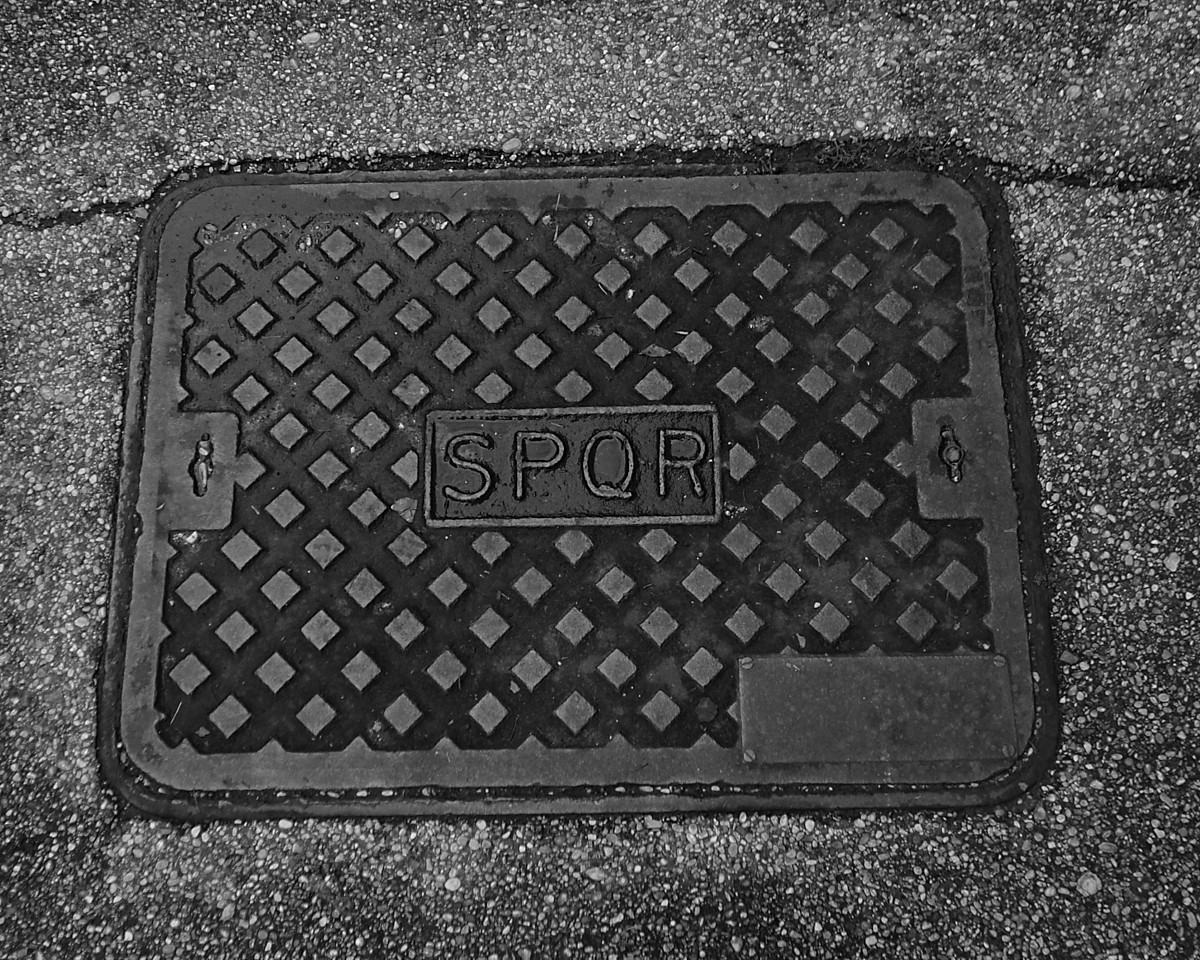 We went on a trip to Rome in October 2022. Us and the masses. I took many photos.
It would be hypocritical to complain about mass tourism while being a tourist yourself, although people do. We probably all laugh when your-newspaper-of-choice has yet another article called '10 unspoiled places to see before you did' or '10 European cities where you can avoid the tourist'. You see: you cannot talk about the Fight Club.
It is easy to judge other tourists for their bad taste, bad behavior, and general cluelessness. But perhaps they judge you, too, for what you know is perfectly hipster-approved behavior? You may not have gone to Mickey D while in Italy, but did you not have that non-traditional avocado toast in a room full of bearded guys with plaid shirts and tattooed girlfriends?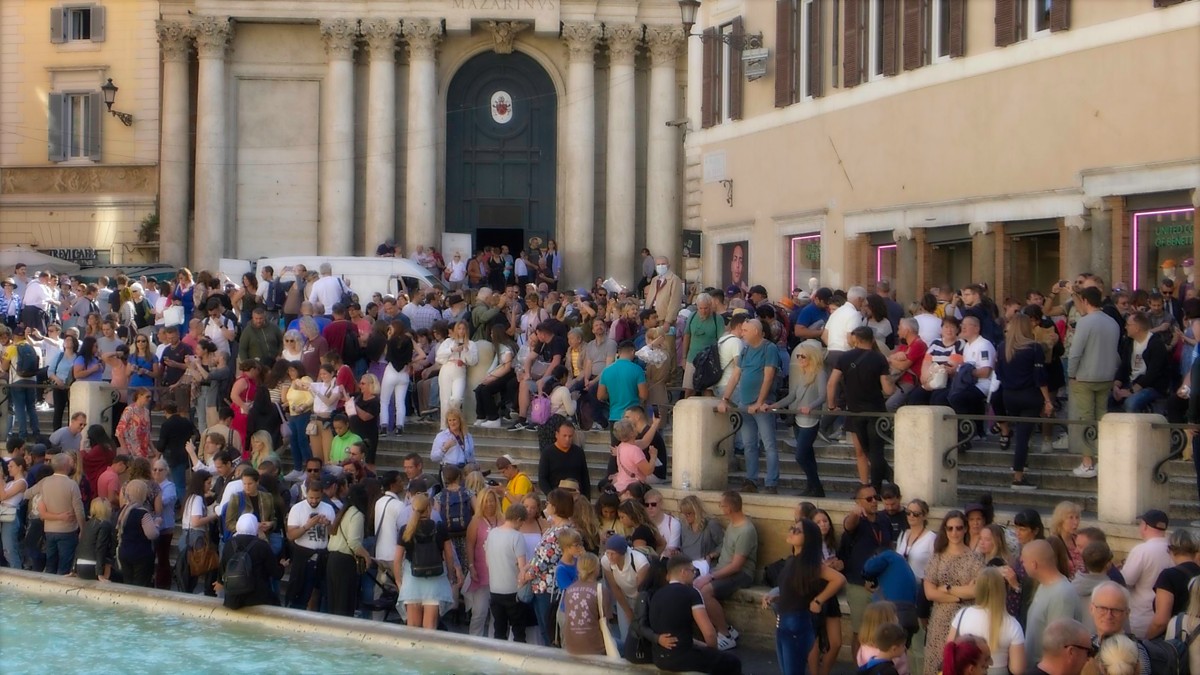 It seems as if there were a lot of church groups from Latin America and Asia, and also from Italy itself. And all sorts of regular tourists, but remarkably few Chinese groups (yet, I assume). After 2-3 years with no travel, there is probably a pent-up demand for travel and pilgrimages. The locals were happy enough about the economical benefits of all this and did not seem to be too fed-up (yet, I assume).
Speaking of the locals: They are very nice. There is little panhandling. Of course, you have the scam artists, like the guy who wanted to tell us that San Pietro was closed for the day but that he just happened to have one ticket left that upon purchase would get us access. As if (the church itself is free).
Our hotel
Our hotel was in San Lorenzo. Sadly, some of the stuff touted on their website had quietly waned away during covid: the bar, the snack bar, the rooftop bar, et cetera. Still, a somewhat spacious room, with meticulous housekeeping, friendly staff, and an adequate breakfast buffet.
On a map, it looks central enough, but it really is not. On the other hand, the neighborhood is — after Roman standards — quiet and quaint and not very touristy.
There is that: with congestion just about everywhere around the clock, a seemingly short ride down the next few blocks always turns out to take 45 minutes.
But it would be hard to be more central: After all, the sights of Rome are spread out: this was a large and sprawling city for a very long time. You could decide to stay in Trastevere or Testaccio because they are hip and lively places, but then you would mostly have to jump on a bus to do anything; you could stay in the historical center, but it is pricey and noisy, and you would still have to get on busses for a lot of things. In the end, our nice, not-too-touristy place was perfect for us.
Transportation
We got weekly bus passes. A really good deal. For 24 Euros, you get 7 days of transportation of all kinds: busses, metros, and local trains (even to Viterbo or Ostia). But not the airport: airport transportation is always something else, is it not? (Except here at home in Copenhagen where the normal metro takes you there in no time at the normal fare. Quite an example to follow for other cities, I think).
The metro is swift and clean, but stations are not nearly as close together as they are in Paris or even London, so mainly useful for longer trips, combined with busses at either end of the trip. I guess the fact that you cannot dig a hole anywhere without finding valuables from the past has made it very difficult to build a metro here?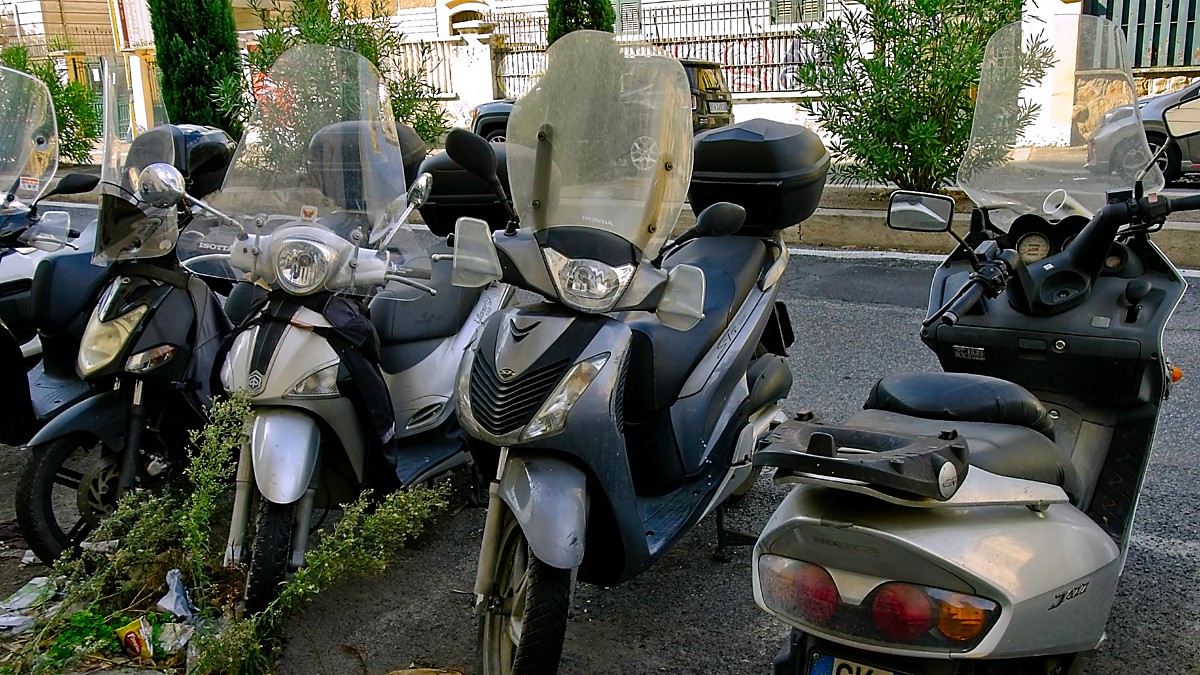 Just a wild idea: if you could reduce the number of cars, the busses could run faster and more reliably, and be a real alternative to individual cars? Also, this would make it slightly less dangerous to use the other, preferred mode of transportation which is the Vespa and its ilk. I know, I know: car ownership is an integral part of the Italian identity. But I, for one, could never live with having a car here: if you think parking in Copenhagen is challenging, brace yourself for a shock. It is bad in Rome. Very bad.
The weather
Unseasonally hot: 25 centigrade, sunshine. Is this probably 3-5 degrees above normal? It made for some hot walking. Only rain one morning, and no big storms, although it was forecasted at one point.
Yes, shorts, t-shirts, and tank tops were everywhere, and of course, mixed in were the odd ones that trusted the calendar and wore leather jackets and nice boots.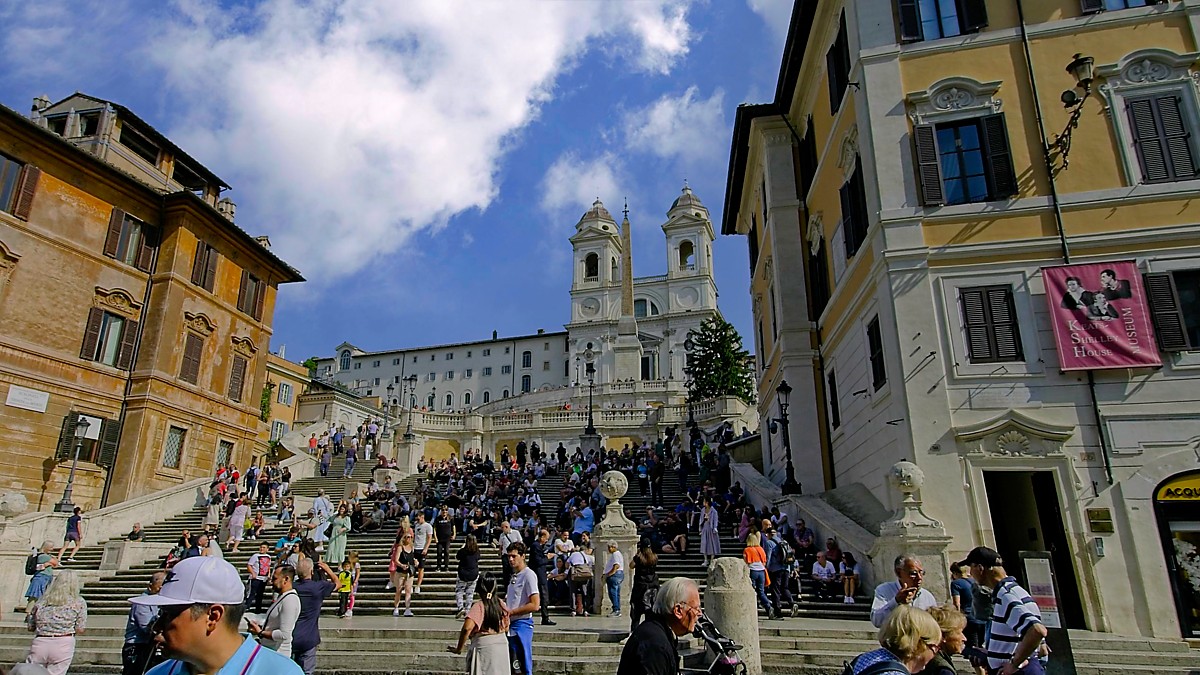 But don't count on it — unless it is climate change? Is there a trend here (I admit I have not researched this at all)?
The sights
Actually, we did not see that many 'sights'. With the number of tourists, you need to prebook and get a time slot. And move around with the masses. But there is a lot to see, even if just walking around.
Trastevere
Cool, 'bohemian' neighbourhood, no longer exactly a 'hidden secret' but full of tourists, Romans, street performers, and so on and so forth. But not as posh as the other side of the river, not so many expensive shops, but a sense that regular folks do live here, still. And the restaurants tend to be a tad cheaper — although it is generally quite affordable to eat in Rome, especially if you are used to Danish prices. Feels like Nørrebro in Copenhagen, in some ways, but it also seems as if gentrification is really making inroads.
Central, ghetto
The historical centre is busy. Very busy. Walking from the Trevi fountain to the Piazza di Spagna is pretty much like walking down Fifth Avenue on Black Friday. It is worth noting, though, that as you move further along after the Spanish staircase, the crowds quickly thin out and it becomes a lot more manageable to stroll around. It is not like there is even less to see, just that there is not the same density of 'must-see bucket list' attractions. Somewhat like going to the Louvre and there is complete mayhem around Mona Lisa and Venus de Milo while ten rooms away you can have walls packed with Delacroix to yourself.
And do not get me started about Piazza Navona: a circus if there ever was one. The erstwhile ghetto was, on a Saturday night, just insane. Luckily, we had reserved an inside table for dinner at Nonna Betta, and got away from the crowds while we ate. How crowded: So crowded that there was no mobile reception at all in the area as everybody wanted to connect and use Google Maps, or something.
Testaccio
Cool area, sort of the same vibe as Nørrebro in Copenhagen. Formerly industrial and also the place of the slaughterhouses, now home to students and workers, and pensioners, and a growing number of hip restaurants and trendy watering places. One wonders how long before the current inhabitants have to leave?
We went over to see the indoor food market but found a large community center first, where the day had a lot of interesting lectures ('Elsa Morante as a feminist', 'The legacy of Trotsky', and so on — alas, all in Italian). There was also a plethora of people selling books, pamphlets, and posters, as well as assorted other stuff, such as the 'Tax the Rich' t-shirt we bought for our older son.
The food market is nice, though not quite as large as the Trionfale one. Food stalls are good – Roman pizza again, this time at room temperature which is, I think, the norm (but they heat it at Mercato Centrale).
San Lorenzo
Our local 'hood, located between the central station and a university. Being close to the central station in a city of any size is not normally a wise choice, but in the case of Rome that action is on the other side of the tracks, so to speak. San Lorenzo is quite calm and family-oriented. Yeah: there are a number of bars and cafés catering to the students, but nothing crazy or wild. And some good, wholesome local restaurants (of which read more below).
Monti
Monti is on the 'wrong' side of the station, but a little further away. Only been there in the daytime but some travel advice sites warn about it at night. Hard to see why: to us, it seems like a rather idyllic neighbourhood that was free of the large groups of tourists, probably because there are no 'sights' and access is mainly by foot. Stray fact: this was a large slum in antiquity, known as Suburra. Julius Caesar was born here and his detractors used that against him, but the true story was his family's farm was here to begin with and the slums grew up around it as the city expanded.
The food
I will only mention three places that we really liked.
Ristorante Armando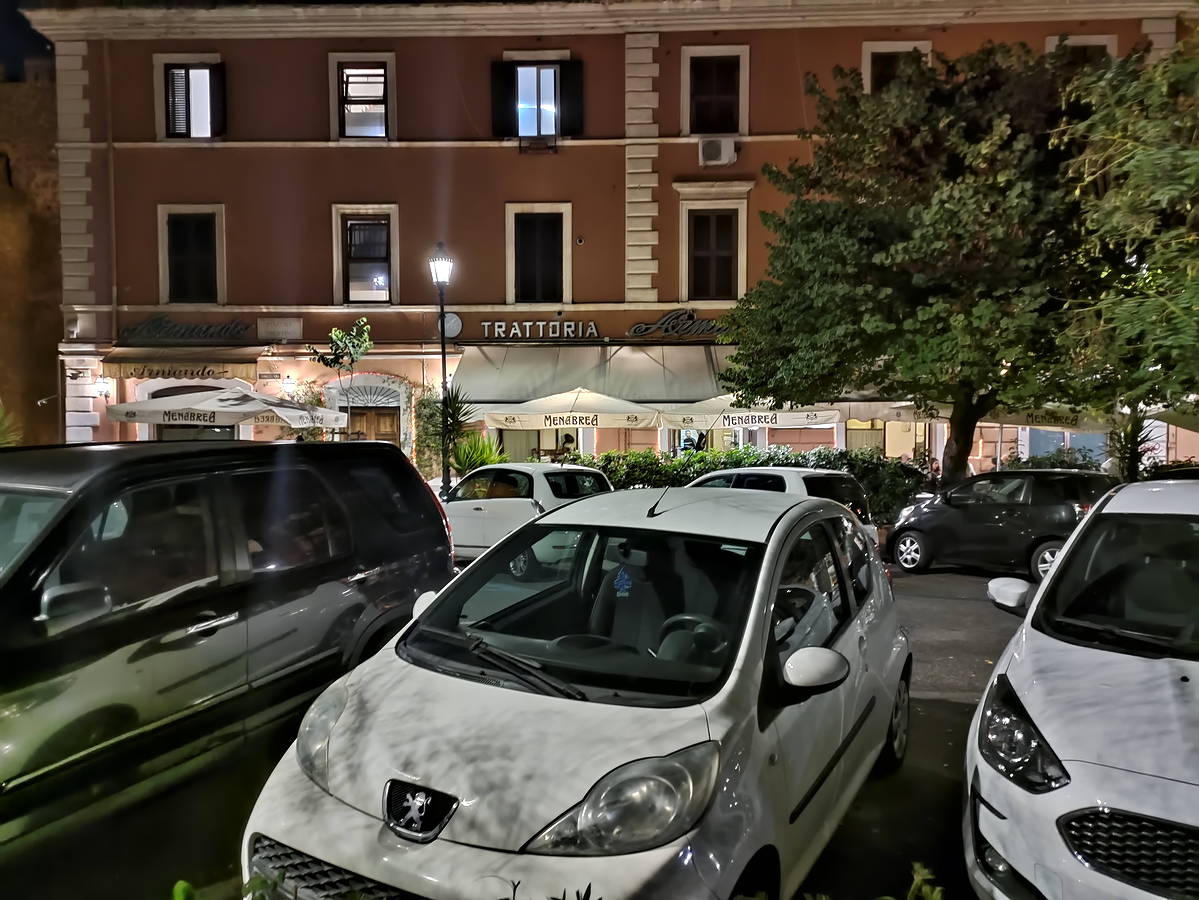 We found this gem of a Roman restaurant by pure accident. It is around the corner from the hotel where we stayed. Traditional Roman cooking, nothing fancy, good prices, family run, very nice people. We tried some of the Roman classics such as carbonara, cacio e pepe, antipasti from sea and from land (their ham was some of the best Italian ever) and such, washed down with the local white wines of which we found the Greco de Tufo to be especially nice. One evening, a family was seated behind us — grandparents, daughter, granddaughter — and the grown daughter asked for grated cheese for her seafood pasta which made her father scold her: 'Never cheese with seafood!'. They pay great attention to their food, the Romans do.
Nonna Betta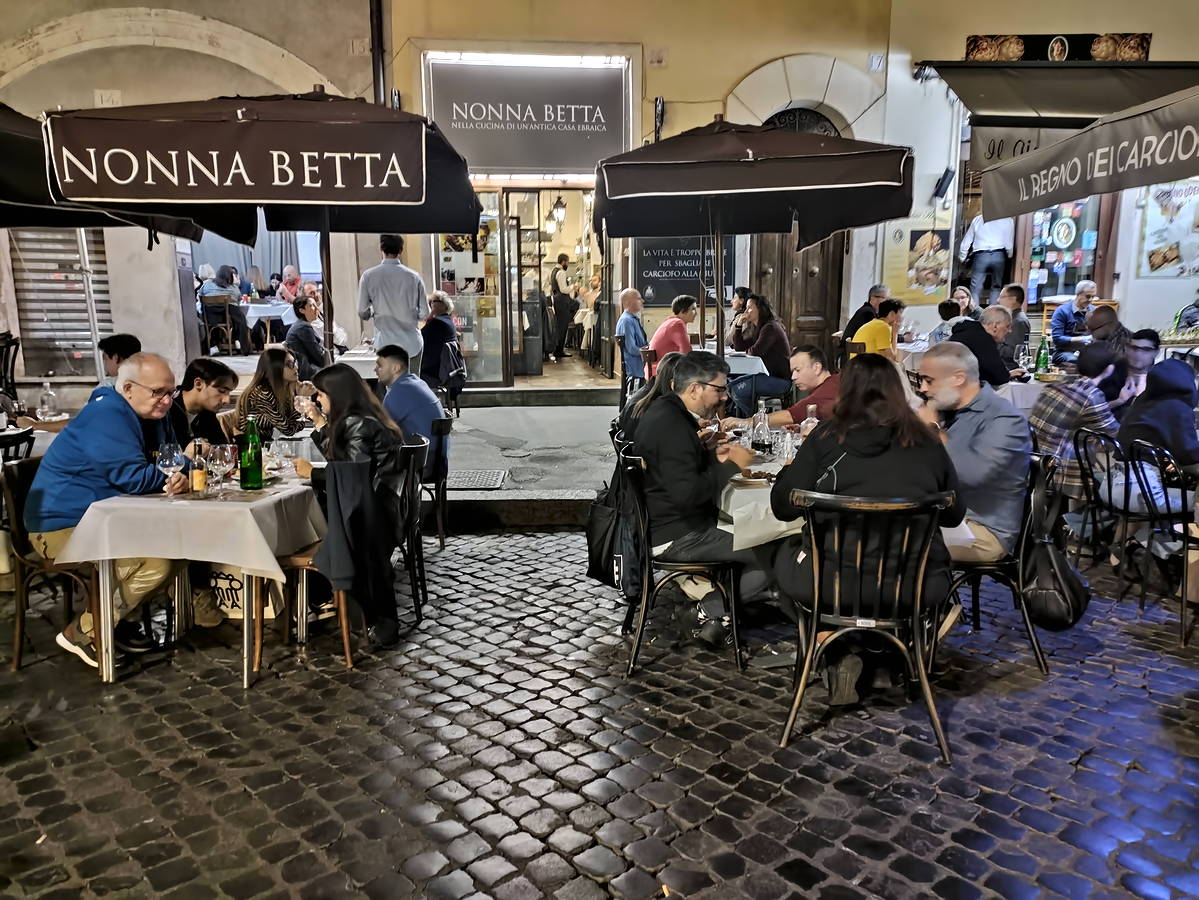 We went to this hallmark of Jewish-Italian cooking on a Saturday night. That was wild and crazy. The pedestrianized streets of the erstwhile ghetto were hopping. As in hopping. Good thing we had made reservations. Anyway: we really wanted to try this style of cooking, and once we saw Anthony Bourdain quoted praising this place, we did not have much choice, did we?
Mercato Centrale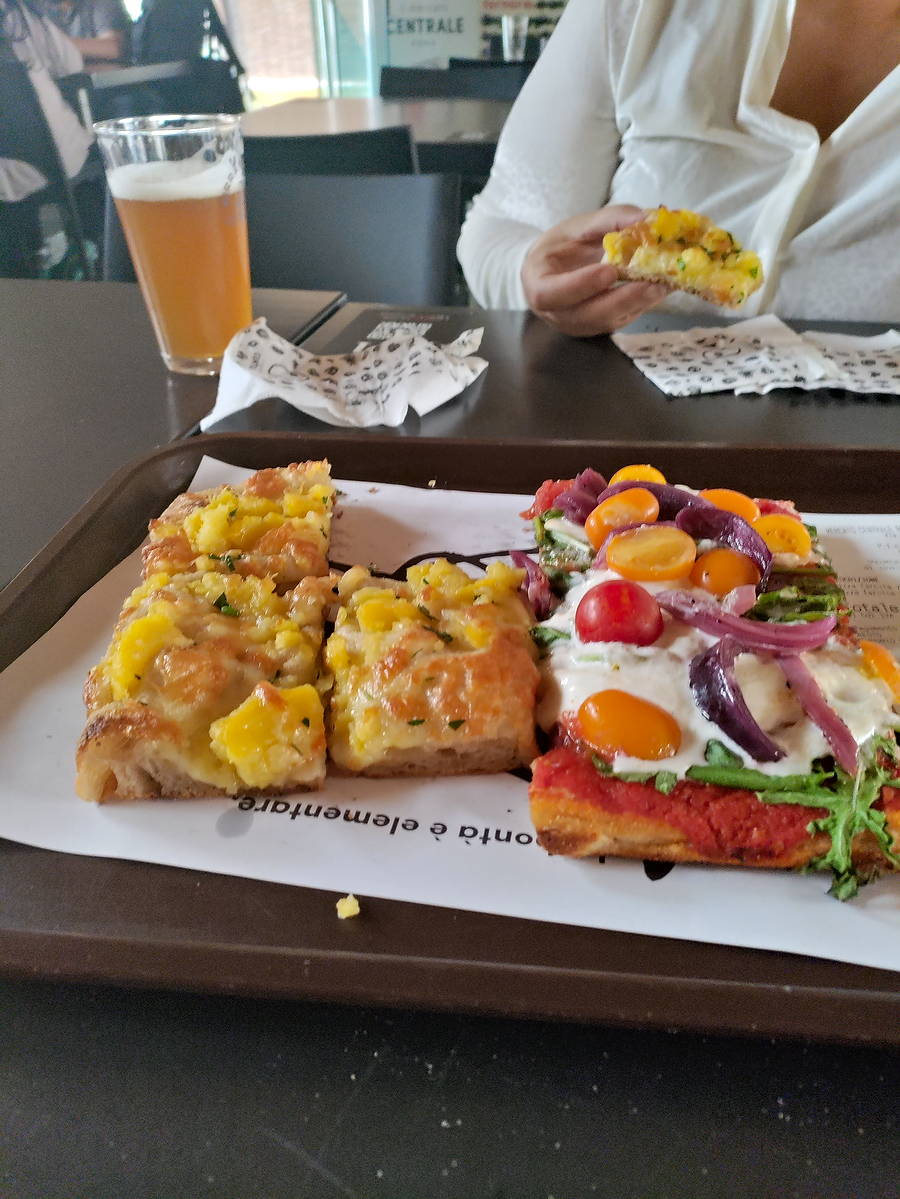 This is a food mall at the central station, but rest assured: there is nothing cheap or discounty about it. All the vendors are selected for their quality and tend to have organic produce. You go in, grab a table, a waiter will sell you bevvies right there (lots of smart craft beer), and then you can roam around and buy food from the various stalls. We had absolutely wonderful Roman pizza – not the 'white pizza' which is also Roman, but the other, the Foccacia-like that is sold in slices and by weight (!).
And in conclusion
Going back? Yes, hopefully. We will prepare better (like, hello: make reservations for getting into museums? Who would think it necessary). It would, of course, be nice 'to avoid all the tourists', but we are some of them ourselves, so there is that. But talking to the locals, it was interesting to hear them be quite content with the influx. Surely it helps the economy, too, but in general, Rome is a place people visit and so much of the local life is centered around this fact.
So, they told us, it was weird and strange not having tourists around. But, eventually, the enormous amount of tourists we met must scale back to a more manageable level, you would think. It is actually possible to avoid the really crowded places as the city is huge, and even if a location does not have any 'sights', there is something to see everywhere, if nothing else, just the Romans and the fact that some of what you see that is so casually left around is more than two thousand years old, sometimes pragmatically reused to be the foundation for a medieval building that was when extended upwards once again later.